I'm a curious kind of person and was wondering...
Which do you value more--eating or sleeping?
I have an easy test for you to know...keep reading to take the test
I watched one morning as my husband rushed around getting ready for work one morning and realized that he is different from me in many ways (and I love them all) but he is especially different in this way--
He would rather sleep than eat.
Random person sleeping
Random person eating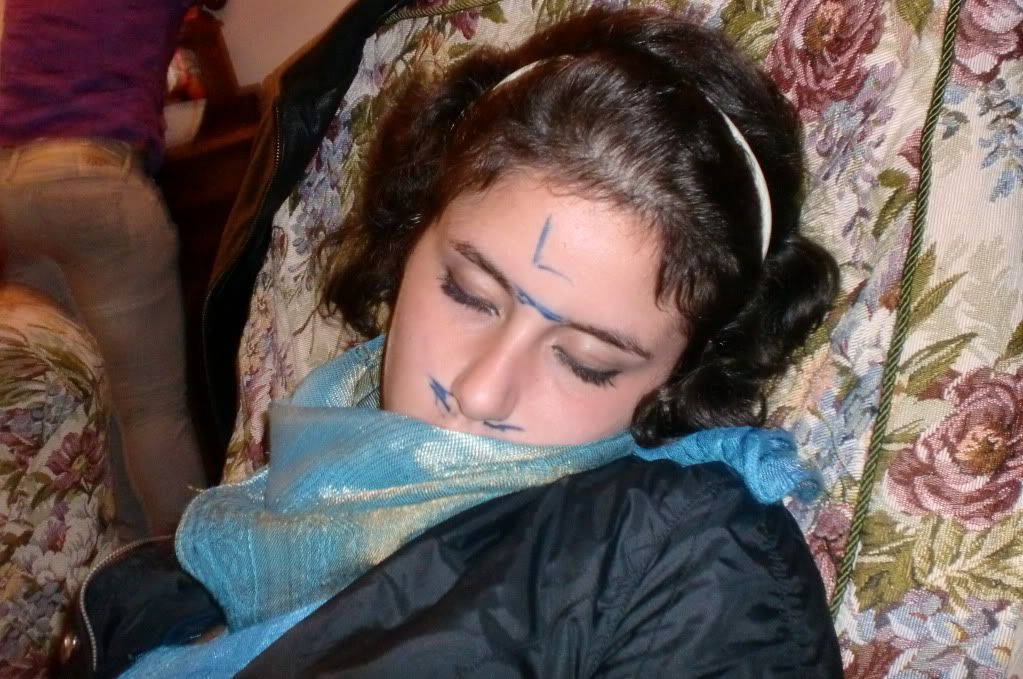 Random person sleeping
To me, that is
incomprehensible
. Seriously. After a shower, the very next thing I do is eat and then prepare what I will be eating the rest of the day.
My hubby, however, is like these two random people. He sleeps until the last minute or perhaps past that last minute and then doesn't have time to eat breakfast or make a lunch (I've tried to make lunches for him and occasionally, I succeed in making something he will actually eat-what can he say--he likes what he likes on the days he likes them...figure that one out)
Me? I sleep about six hours and can't stand staying in bed. I have lots of time to plan to eat and to eat. Lucky me. Bring it on. In fact, if I sleep longer than that, I get hit with headaches and am tired the whole day. It's true. I'm an eater.
So, here's the test ARE YOU AN EATER OR A SLEEPER?
JUST ASK YOURSELF-
Do you get up early enough to have a good breakfast? IF NOT then you're an Eater too.
And for giggles-tell me what you are, an eater or sleeper.
Here's a giveaway for you. Help Text Me rock the world and win some cold-hard cash.
Have Spring Break on the brain? Need a new bikini or some dough for sunscreen? How about a $500 gift card from the retailer of your choice? You're just in luck. The authors of Text Me are offering a deal you don't want to miss. Help Text Me hit the bestsellers lists and earn a chance to win BIG! As of now, we will give away a $50 gift card after midnight on March 25th.
From Curses to Crushes, Angels to Witches, Mysteries to Puberty ; Traveling through Time to Swimming Under the Sea--- Text Me: 8 Novels of First Love brings 8 teens in awkward situations who are about to find out more about themselves. These 8 authors bring novels that will make you laugh out loud.
I couldn't figure out how to get the giveaway on here. so click here to enter.
Here
Yeah, I'm lame that way. LOL

This is the link to share so others can get the code. Go to this link and click to embed on your facebook page.