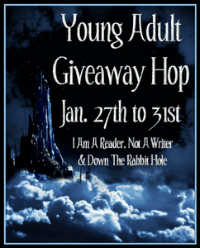 It's my
birthday!
You know, I have a friend who about had a complete melt-down when she turned 25. She couldn't believe she was a quarter of a century old. I thought she was crazy! I have lost contact with this girl and wonder what she is thinking now that she is over 40....
Me? I love birthdays. Bring 'em on. They just keep getting better.
Do you love birthdays like I do, or do you see them as one step closer to the grave?
Help me celebrate
by entering to win a
$10 Amazon Gift
Card to buy whatever YA book you'd like.
Yahoo!
Easy entry.
It will take you less than one minute to do all 4 entries. 1 mandatory and 3 bonus(lucky you).
1.* Mandatory* Sign up to get a fun newsletter about my books,
including new releases. Simply type your email address into the newsletter box on the top-right hand side of the blog. +1 (Find out where my launch of
Protected
will be.)
2.
Like
my Watched Facebook page
here
+
1
extra
3.
Like
my Watched Amazon page
here
+
1
extra
4.
Like my other Watched page here +1
It's not mandatory for you to follow this blog, but I'd love to get to know you.
*Just leave me one comment stating which entries you did and don't forget to tell me what you think of birthdays...
Now, go enter to win tons of other YA books. (You could win over 230 books-good luck!